Nothing says I am thinking of you more then an e-card awaiting your sweetie in the morning
123 GREETINGS.COM
Your One Stop Card Shop.

Send a Card

Every one Loves to get E-Cards, they are the greatest way to say I am thinking of you!!! 123 Greetings has so many special holiday cards. Everyday is a Holiday at 123. So don't delay, let them know you are thinking of them right now!!! All sorts of cards for everyday uses:

At Work, Birthday, Cute Cards, Events & Holidays, Everyday Cards, Family, Flowers, Food and Drink, Friendship, Gifts, Kids, Love, Music, Pets, Religion, Specials, Sports, Teens Toys, Travel, Wedding.

View a Card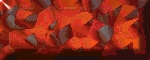 TO THE LOBBY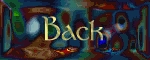 TO THE OFFICE